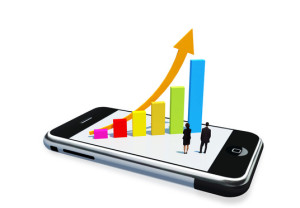 What is a Responsive Website? What are its advantages and disadvantages? How can it help your business? You will find out after reading this article.
It is not deniable that we are now living in a very globally competitive world. Our technology has been upgrading every after few months so does the softwares that we are using now a days. Having a website was just optional for businesses but now it contributes a very enormous part in business marketing. Your website will make your business be known throughout the world and you can even get a lot of customers through your own website. For business personnel it is very important to know the latest trends so that you will know how to capture the hearts of your customers.
Now let's go back to the topic, what is a Responsive website? A responsive website is a site that is flexible and compatible to display in different screen sizes, from the personal desktop computers to the Smartphones. Most of the people today are using their tablets, iPads and Smartphones in visiting different websites. That is why it is important to shift to responsive web design so that your website will be accessible even to those Smartphone users. That is one way of following the inclination in the internet community to reach your valued clientele.
Advantages of Responsive Website:
• Better user experience
Users will have the same experience whether they access the website from their desktop or from a Smartphone. The greatest benefit is that users can access the website wherever they are and whenever they want to.
• Single site management
You won't have to handle numerous websites, but instead you will have to abide the maintenance cost of just one mobile-friendly site. Responsive website will surely make you save money from managing several websites.
• Single-view analysis
In just one view, you can scrutinize the statistics of the site traffic instead of making some custom adjustment for mobile only traffic.
• Easy viewing of socially shared sites
A responsive web design makes sharing the website on social networks easy. It also makes it feasible to view the mobile optimized version of a socially shared website while using a desktop.
• Keep on connected to the hottest trend
Responsive web designing is the hottest trend of the web world. It's the need of the end users, so avoiding this isn't possible at all. A website having a responsive web design will surely appeal to the prospects and customers, so responsive web design is the best approach to have more sales.
Disadvantages of Responsive Website:
• Necessitates a redesign of your website.
With the intention of implementing Responsive Website Design (RWD) on a website we have to use a simple adaptive website layout and that usually requires going through major redesign of existing web site.
• It takes time
If you want your website to be launched at an earlier period of time, responsive web design cannot be the best choice as it takes additional time as well as effort. The usual time of creating a responsive web design is usually 10% more than the time required for a typical website. Yet when using Content Management System (CMS) and frameworks the development of a responsive website will be finish earlier but still it depends to the developer.
• Your mobile traffic is less than 5%
If your website is receiving less than 5% of mobile traffic, then going for a responsive web design is not a wise choice; it is better to utilize your budget somewhere else.
• It doesn't mean to be one-size-fits-all
Through a responsive web design you are not creating a website for every design, but for screens of different sizes. There might be some devices lacking fully optimized experience for the site users.
In my own opinion I believe that RWD is very helpful in driving traffic to your websites since most of the people today are using iPads, tablets and other mobile devices in surfing the internet.
How about you? Do you think having a Responsive Website is a best decision or you are doubtful because of some of its disadvantages? The choice is yours.